2021.09.19 | By Gregory Nagy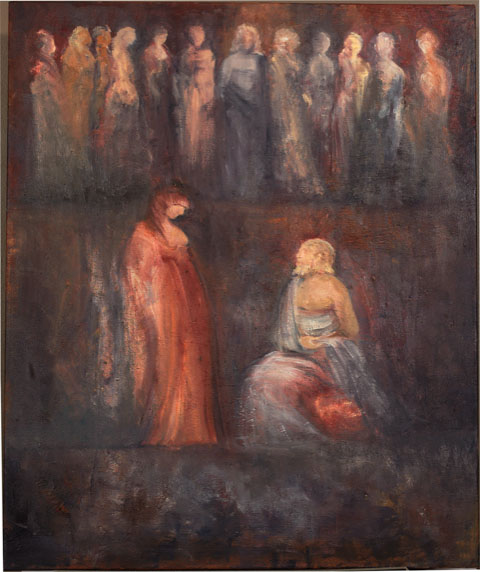 §0. This all-too-brief encomium is meant to honor Zoie Lafis, Executive Director of the Center for Hellenic Studies, with whom I worked for 21 years in my role as Director of CHS, from the beginning of July 2000 to the end of June 2021, and in my earlier role as Senior Fellow of the CHS, from 1997 to 2000. During all those years, "Zoie and Greg" worked together in a wide variety of ways to promote the cause of Hellenism. In my brief remarks here, I highlight only two of many accomplishments during those years.
§1. One, I credit Zoie for her pivotal role in helping me ensure the Center's permanent support, starting at the turn of this century, 2000, for the sustainability of the Milman Parry Collection of Oral Literature in Widener Library at Harvard University. At the time, Zoie and I were aided by a young graduate student named  David F. Elmer, who was then the Assistant Curator of the MPCOL. Now he is Eliot Professor of Greek at Harvard, as well as one of the three Curators of the Collection, along with myself and with Stephen Mitchell, who is Robert S. and Ilse Friend Professor of Scandinavian and Folklore at Harvard. Zoie's proactiveness has sustained not only the MPCOL: she was also instrumental in helping build the infrastructure for the continuation of the internationally-acclaimed journal Oral Tradition, now headed by David Elmer as General Editor.
§2. Two, I congratulate Zoie for all her support of the arts as they pertain to the Hellenic ideal. The painting of hers that I show as the cover illustration for my encomium eloquently exemplifies this important role of hers.
§3. The date of my posting here, September 19, 2021, marks the last day, until further notice, that I submit or post to C.I. any new content written by me. I post my words here as a surprise for Zoie, asking the genial editor of C.I., Keith DeStone, for any editing that he deems necessary for my brief remarks, just as I have always had the benefit of his retroactive edits, as for example in the case of my previous post in C.I. Although I intend to continue producing periodic essays and commentaries meant to be published online, I expect my new postings to appear no longer in Classical Inquiries, but, rather, on a different platform, to be indicated on the website of the Harvard Classics Department. Meanwhile, I plan to sustain in an online archive my previous contributions to C.I., which extend all the way back to the "incept-date" of this splendid online journal, February 9, 2015.
§4. That said, I circle back to the subject of my remarks, taking this opportunity to wish the very best to my esteemed former colleague Zoie.
---