Posts Tagged by
Cicero

2019.03.08 | By Gregory Nagy
§0. As the title of this posting for 2019.03.08 indicates, I am planning to produce a monograph about the ancient reception of Sappho, and part of the plan is to organize a system for exchanging comments about this monograph, the text of which is I think not yet ready for publication in print. In this posting, I attempt to get the conversation started by making selected comments on my own text and by inviting selected colleagues to respond with comments of their own—either on my selected comments or on my actual text in its present form. The formatting for the comments is made possible by a new annotation tool developed by Luke Hollis and his associates. This tool makes it possible to comment on any one paragraph or on groupings of paragraphs.
[
Essay continues here…
]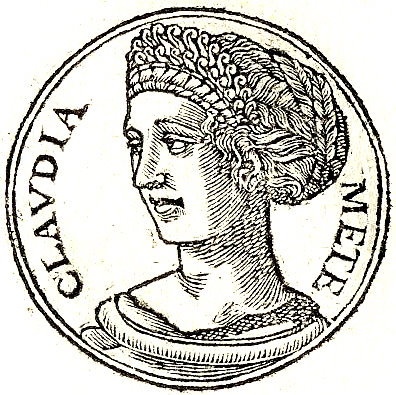 2019.02.22 | By Gregory Nagy
§0. This posting for 2019.02.22 is Part Six of a long-term project that started with Part One at 2019.01.08. The numbering of my paragraphs here in Part Six continues from §95 of Part Five, posted 2019.02.08, continuing from earlier posts. In Part Six here, I concentrate once again on the poetry of Catullus, which has been my main preoccupation in the course of this overall project ever since §53 in Part Three, posted 2019.01.25. This time, over forty paragraphs later, I hope to tie up some of the many loose ends that I have made for myself in pursuing the questions I face in studying the reception of Sappho by Catullus.
[
Essay continues here…
]
2018.10.19 | By Miriam Kamil
§1. In the first part of this essay, I examined a passage from the Odyssey referred to in the text as an ainos. This was the improvised story told by Odysseus to the swineherd Eumaios in Odyssey 14, wherein Odysseus' fictitious persona forgets and then obtains a cloak while out on ambush during the Trojan War. Eumaios intuits that he is hearing an ainos and correctly interprets its hidden message: his guest would like a cloak for the night. By examining this passage and considering Nagy's definition of a Homeric ainos,[1] we saw how Homeric ainoi are micro-narratives that parallel their macro-narrative both in characters and in plot. By means of this parallelism, the speaker of the ainos expresses a desire for a certain outcome in the macro-narrative by ending the micro-narrative with that desired outcome. This paralleling of characters and plot is present in other, non-Homeric ainoi as well. Non-Homeric ainoi, like those of Hesiod and Aesop, coincide with the modern concept of 'fables' and possess many of the same qualities as Homeric ainoi. The primary difference lies in the apparent truthfulness of Homeric ainoi. Hesiodic and Aesopic ainoi tend to be fantastical, which signals the presence of a deeper meaning to the listener. Homeric ainoi, on the other hand, are consistently presented by their speakers as truth. It is the listener's task to detect a deeper meaning and thereby prove him- or herself mentally qualified to understand the ainos. We saw, for example, how Eumaios' detection of an ainos has consequences for the plot of the Odyssey, when he becomes an ally to Odysseus against the suitors.
---
[
Essay continues here…
]