Posts Tagged by
Ion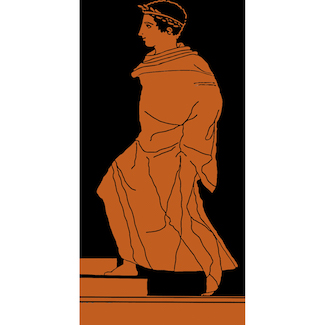 2020.06.26 | By Gregory Nagy
§0. The text of this essay, as posted here in Classical Inquiries 2020.06.26, is a pre-edited version of my contribution to an online colloquium, Poetic (Mis)quotations in Plato, the collected essays for which will reside in a special issue of Classics@; the guest-editor of that issue is the organizer of the colloquium, Gwenda-lin Grewal. My essay here, presented for inclusion in that colloquium, is intended as an informal guide, aimed primarily at readers who are interested in Plato, to a book of mine bearing the relevant title Plato's Rhapsody and Homer's Music: The Poetics of the Panathenaic Festival in Classical Athens. The original printed version of the book appeared in 2002—which is also the dating of a corrected online version. Both versions are listed together as Nagy 2002 in the Bibliography for my essay here. But now there is also a second edition of Plato's Rhapsody, listed separately in my Bibliography here as Nagy 2020, which is to be a new online version, housed in Classical Inquiries 2020.07.03. The special formatting of this second edition makes it possible to add annotations to my online text—annotations that can be viewed as a kind of open peer review. As I explain in a note that prefaces the second edition, the text of this new online version can be annotated by contributors who are invited to make comments on my argumentation, and I too will participate by occasionally making my own additional annotations with reference to my text. In the essay I present here, which as I said is aimed primarily at readers who are interested in Plato, I preview those of my annotations for Plato's Rhapsody that have more to do with Plato and less to do with "rhapsody." But the so-called "rhapsodes" conjured by Plato will still play a role in what my readers will now read, and my choice of an illustration for the cover of this essay will, I promise, have its own relevance. And the relevance extends to the title of the colloquium for which this essay is presented: Poetic (Mis)quotations in Plato. As I will argue, Plato is keenly accurate in both his quotations and his misquotations of Homer, rivaling the rhapsodes.
[
Essay continues here…
]

2018.11.30 | By Gregory Nagy
§0. This post, dated 2018.11.30, picks up from where I left off in Classical Inquiries 2018.11.22. Here again I am dealing with problems I have encountered in figuring out the historical circumstances of Homeric performances by professional reciters called rhapsōidoi 'rhapsodes' at the seasonally recurring festival of the Panathenaia in Athens. As before, my starting point centers on what I have already formulated in a set of twin books entitled Homer the Classic (2009|2008) and Homer the Preclassic (2010|2009). And, as also before, I am faced with bibliographical challenges: how to develop further formulations without getting bogged down in secondary bibliography.
[
Essay continues here…
]