Posts Tagged by
Laura Massetti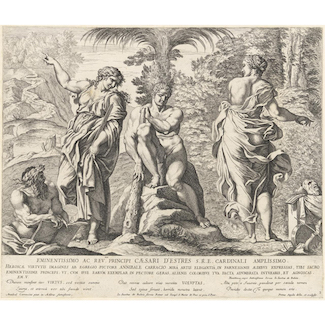 2019.09.13 | By Gregory Nagy
Previously, at TC VII §7, I observed that the leveling-out and the smoothing-over of differences in the various different roles of Hēraklēs in various different tellings of ancient myths about this hero could lead not only to a sense of uniqueness but even to a kind of certainty about absolute uniqueness. And this kind of certainty, I went on to observe, could in turn lead to a prototyping of this hero as an absolute model. But now we will see that there were some rough patches along the way toward such a leveling-out and smoothing-over in the process of modeling Hēraklēs as a hero. For an example, I will concentrate here on the role of Hēraklēs as a warrior in the service of a king.
[
Essay continues here…
]

2018.07.20 | Introduced by Olga Levaniouk
This posting follows up on two previous postings (2016.01.15 by Gregory Nagy and 2016.01.31 by Olga Levaniouk), which introduced A concise inventory of Greek etymologies, an ongoing project that focuses on the cultural significance of Greek etymologies (broadly understood). The entries that are already part of the project are available in Issue 15 of Classics@. This post highlights a recent contribution to CIGE by Laura Massetti, the Marie Curie Postdoctoral Fellow in the Department of Nordic Studies and Linguistics at the University of Copenhagen, who summarizes her own etymologies of the names Kheírōn and Marsúās.
[
Essay continues here…
]