Posts Tagged by
Olga M. Davidson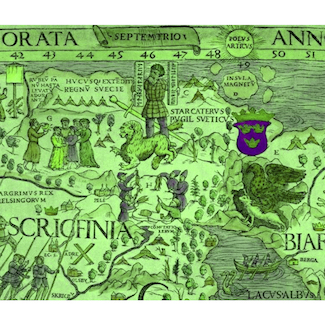 2019.07.26 | By Gregory Nagy
§0. There is no single way to think comparatively about mythology—or about anything else. And Greek mythology is surely no exception. In my own work on mythology in general and on Greek mythology in particular, I have found it useful to apply—and to integrate—three different comparative methods: (1) typological, (2) genealogical, and (3) historical. For definitions and explanations of these terms, I cite §§3–6 of my article "The Epic Hero" (Nagy 2006). In my comparative essay here on Hēraklēs as an athlete, which extends from a previous essay posted in Classical Inquiries 2019.07.19 on Hēraklēs in the specific role of a wrestler, I concentrate on the second of these three methods, genealogical comparison. (I will elaborate on the terminology in what follows, but I should emphasize, even from the very start, that such comparison centers on "genealogies" of structures, not of people.) What I will argue is that the Greek hero Hēraklēs, as an athlete—specifically, in his role as a fist-fighter or boxer—is comparable to a Norse hero named Starkaðr. Relevant is the image I show here: it is a close-up of an illustration featured on a map produced by Olaus Magnus, Carta marina et descriptio septentrionalium terrarum, first published in 1539, picturing our Norseman holding two rune staffs: as we can see, the staff in his right hand reads, in runic letters, STARCATERVS (Starcatherus), and the staff in his left hand reads PVGIL SVETICVS (pugil Sueticus), to be translated as 'fist-fighter of Sweden'.
[
Essay continues here…
]

2018.02.14 (formally presented 2018.02.11) | By Gregory Nagy
This posting of 2018.02.14, on Valentine's Day, marks the third anniversary of Classical Inquiries, which began with a posting that dates from 2015.02.14, Valentine's Day three years ago. The author of the present posting has received permission from Niloofar Fotouhi, editor-in-chief of TheHollyfest.org, to replicate his contribution to that online publication celebrating the 66th birthday of Olga M. Davidson. The title of that contribution, "What GN owes OMD," works perfectly for the present context as well, since "GN" owes a Valentine's Day card to "OMD." This posting, it is hoped, can serve as such a card, just as the same posting had served as a loving birthday card three days earlier.
[
Essay continues here…
]