Posts Tagged by
Paros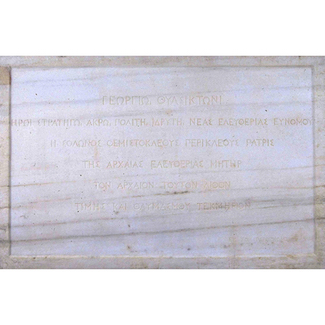 2019.10.04 | By Ted Widmer
In 2013, I spent a happy week at the Center for Hellenic Studies, where I did research on the ways in which Americans read the Odyssey in the 19th century. In my research, I was attuned to the myriad ways in which Americans remembered ancient Greece, including their tendency to misremember it, or confuse it with other civilizations. The Washington Monument offers just one of many examples—as originally conceived, it was projected to include a 500-foot Egyptian obelisk, mounted atop a circular Greek temple, with a statue of George Washington in a Roman toga, seated in a Greek chariot, drawn by Arabian steeds, with an Etruscan winged victory nearby. In the end, only the obelisk was built. But an interesting fragment of Greece survived the design process.
[
Essay continues here…
]

2018.06.06 | By Gregory Nagy
This posting in Classical Inquiries for 2018.06.06 picks up from where I left off in a posting for 2016.03.03, the title of which was "Picturing Homer as a cult hero." I now turn to a close parallel, which is a picturing of Archilochus as a cult hero in the island state of Paros.
[
Essay continues here…
]