Posts Tagged by
poetry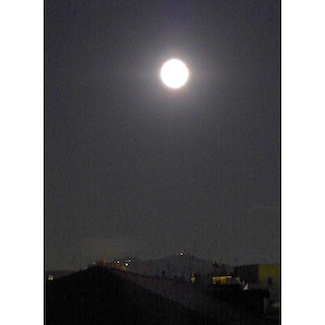 2020.04.11 | Introduction by Keith DeStone
δέδυκε μὲν ἁ σελάννα . . . μέσαι δὲ νύκτες.
The moon has gone down . . . it is the middle of the night.
Only a young moon could have set so early, early enough that the middle of the night should be, as it was for Sappho in this famous poem, moonless. But what if the moon were a little older, and a little wiser perhaps? What questions might be put to the moon, and what might one learn in return?
[
Essay continues here…
]

2018.12.12 | Introduced by Gregory Nagy
It is such an honor for me to be given the opportunity of introducing a set of poems by Agathí Dimitroúka (Αγαθή Δημητρούκα), presented here in Modern Greek. The editor of Classical Inquiries, Keith Stone, tells me of plans to commission translations of these exquisite poems into other languages, including English, but for now the pristine charm of the poetry can already be savored in the original Greek. The poetic power of the words crafted here by my friend Agathí can best be appreciated from a diachronic point of view, since she connects so artfully the classical legacy with the dynamic presence of modern Hellenism. Of course it is hard for me to choose favorites, because I so treasure every part of this cohesive set of poems, but I cannot resist highlighting one of them: it is the poem about the doomed love of Phaedra for Hippolytus, where the wording of our poet evokes not only the ethereal poetry of Euripides but also the down-to-earth prose of Pausanias—on both of which sources I offer background here. We see clearly in this poem of Agathí Dimitroúka—as also in all her poetry—her passionate engagement with the uncompromising beauty of life as a fusion of pain and delight.
---
[
Essay continues here…
]

2016.01.15 | By Keith Stone
We are very pleased to present here the full text of two poems written by the poet George Wallace for the occasion of SapphoFest 2015 and performed there by him on December 12, 2015.
[
Essay continues here…
]