Posts Tagged by
Suda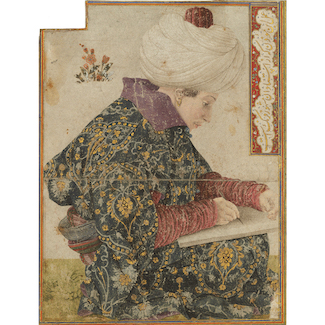 2020.01.31 | By Gregory Nagy
§0. My brief comments here connect with what I noted in the previous posting, Classical Inquiries 2020.01.24, about scribal exchanges of letters between Polycrates, tyrant of Samos, and Amasis, pharaoh of Egypt. Here I explore further examples of such scribal activity, this time involving the dual kings of Sparta.
[
Essay continues here…
]

2015.12.18 | By Gregory Nagy
This inquiry centers on the surviving texts of 'Life of Homer' narrative traditions, to which I refer simply as Lives of Homer. These Lives, I argue, can be read as sources of historical information about the reception of Homeric poetry. The information is varied and layered, requiring diachronic as well as synchronic analysis.
The Lives portray the reception of Homeric poetry by narrating a series of events featuring 'live' performances by Homer himself. In the narratives of the Lives, Homeric composition is consistently being situated in contexts of oral performance. In effect, the Lives explore the shaping power of positive and even negative responses by the audiences of Homeric poetry in ad hoc situations of oral performance.
[
Essay continues here…
]