Posts Tagged by
Temple of Zeus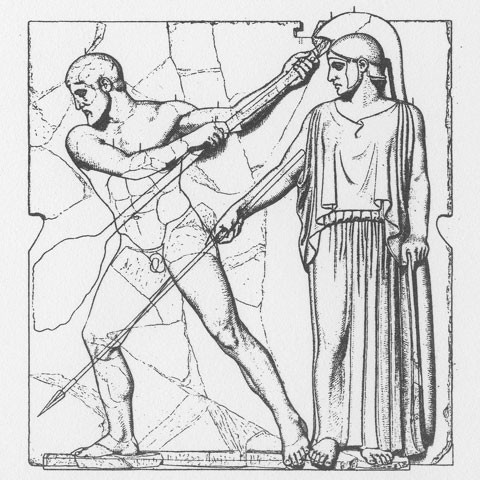 2019.08.22 | By Gregory Nagy
§0. Previously, in "Thinking comparatively about Greek mythology IV," hereafter abbreviated as TC IV, I was reconstructing the mythological persona of the Greek hero Hēraklēs by tracing him backward in time, back to the earliest reconstructable phases of myths that told his story. Here in TC V, I will trace such myths forward in time, and I will start my procedure of "reconstructing forward" by concentrating on the earliest phases of myths telling of deeds performed by Hēraklēs in the service of kings. A case in point will be a mythological persona by the name of Augeias (the latinized spelling is Augeas), king of Elis. As I noted in TC IV, Hēraklēs is pictured in the act of performing a service for this king in the sculptural ensemble of Metope 12 in the Temple of Zeus at Olympia. But what is the hero actually doing here? Well, he is in the middle of shoveling an immeasurable accumulation of manure produced by countless cattle in the Stables of Augeias. I show here a line drawing and, later on in this essay, I will analyze the relevance of what is being pictured.
[
Essay continues here…
]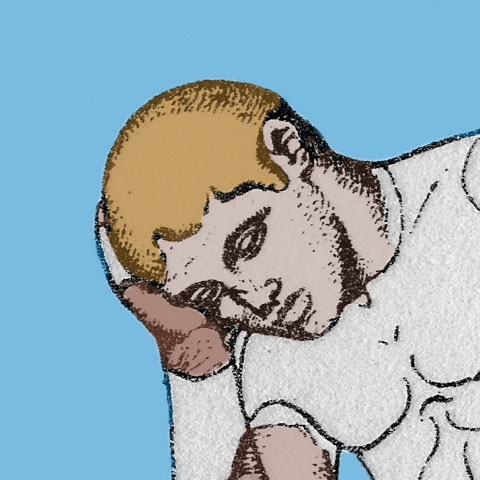 2019.08.15 | By Gregory Nagy
§0. As I have argued in the posting for 2019.07.26, "Thinking comparatively about Greek mythology I" (hereafter TC I), the myths about the Greek hero Hēraklēs and the Scandinavian hero Starkaðr are cognate, verbalized in cognate languages belonging to a language-family known to linguists as "Indo-European." Viewed in this light, the term "Indo-European" can be applied not only with reference to cognate language-groupings like Greek and Old Norse, the second of which is a Scandinavian sub-group of Germanic, but also with reference to cognate myths transmitted in Greek and Germanic languages. That is why I could say, in the posting for 2019.08.02, "Thinking comparatively II" (hereafter TC II), that a persona like Hēraklēs as represented in Greek myths is an "Indo-European" hero, in that he is cognate with a persona like Starkaðr as represented in Old Norse myths. And then, as we saw in the posting for 2019.08.08, "Thinking comparatively III" (hereafter TC III), I could also say that Hēraklēs is cognate with the persona of Śiśupāla in Indic myths. After saying all that, however, I must now make a new point here in TC IV: the fact is, such mythological personae are not the same thing as historical persons, since they become different personalities in the course of their evolution in myths transmitted by differentiated populations speaking differentiated Indo-European languages. Accordingly, I need to qualify the idea of Hēraklēs as an "Indo-European" hero. To make this point here in TC IV, I will start to examine a complex of Greek myths conventionally known as the Labors of Hēraklēs. And my ongoing question will be: what is "Indo-European" about these Labors? In my search for answers, I will be reconstructing Hēraklēs—or, better, the role of Hēraklēs—and the reconstruction will proceed backward in time, starting with a narrative that dates from the first century BCE. From there the reconstruction will proceed further back—back to the fifth century BCE, which is the historical setting for a visual representation of the Labors in the sculptures that once graced the metopes of the Temple of Zeus at Olympia. The illustration for the cover here shows a prime example of these sculptures: we see here the very first of the Labors, which is the hero's killing of the Nemean Lion.
[
Essay continues here…
]