Posts Tagged by
Timaeus-Critias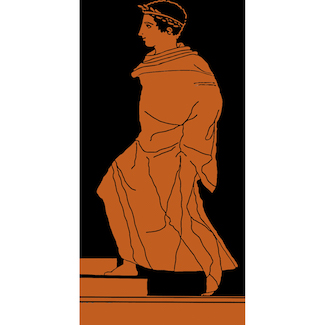 2020.06.26 | By Gregory Nagy
§0. The text of this essay, as posted here in Classical Inquiries 2020.06.26, is a pre-edited version of my contribution to an online colloquium, Poetic (Mis)quotations in Plato, the collected essays for which will reside in a special issue of Classics@; the guest-editor of that issue is the organizer of the colloquium, Gwenda-lin Grewal. My essay here, presented for inclusion in that colloquium, is intended as an informal guide, aimed primarily at readers who are interested in Plato, to a book of mine bearing the relevant title Plato's Rhapsody and Homer's Music: The Poetics of the Panathenaic Festival in Classical Athens. The original printed version of the book appeared in 2002—which is also the dating of a corrected online version. Both versions are listed together as Nagy 2002 in the Bibliography for my essay here. But now there is also a second edition of Plato's Rhapsody, listed separately in my Bibliography here as Nagy 2020, which is to be a new online version, housed in Classical Inquiries 2020.07.03. The special formatting of this second edition makes it possible to add annotations to my online text—annotations that can be viewed as a kind of open peer review. As I explain in a note that prefaces the second edition, the text of this new online version can be annotated by contributors who are invited to make comments on my argumentation, and I too will participate by occasionally making my own additional annotations with reference to my text. In the essay I present here, which as I said is aimed primarily at readers who are interested in Plato, I preview those of my annotations for Plato's Rhapsody that have more to do with Plato and less to do with "rhapsody." But the so-called "rhapsodes" conjured by Plato will still play a role in what my readers will now read, and my choice of an illustration for the cover of this essay will, I promise, have its own relevance. And the relevance extends to the title of the colloquium for which this essay is presented: Poetic (Mis)quotations in Plato. As I will argue, Plato is keenly accurate in both his quotations and his misquotations of Homer, rivaling the rhapsodes.
[
Essay continues here…
]

2017.08.10 | By DM Hutchinson
More than just a late dialogue concerning natural philosophy, the Timaeus contains a radical project of replacing the Gigantomachy as the charter myth of Athens. In agreement with Gregory Nagy, DM Hutchinson offers some additional considerations for why the Timaeus-Critias constitutes a new peplos to be presented to Athena during the Panathenaic festival.
[
Essay continues here…
]